Corporate Social Responsibility
As part of our sustainability program, we support various local actors in e.g. sports and charity. Below is some of our current projects we support listed.
Above all, we want to give children and young people an opportunity to exercise and practice sports on equal terms. We want to work to ensure that everyone, regardless of ethnic background, language or level of development, is offered equal opportunities to move around and have fun. This requires functional facilities, without the user costs becoming too expensive. Therefore, we have chosen to sponsor Pedersöre Activity Center, which is a ball and activity hall where i.a. hundreds of juniors train all year round, regardless of the weather.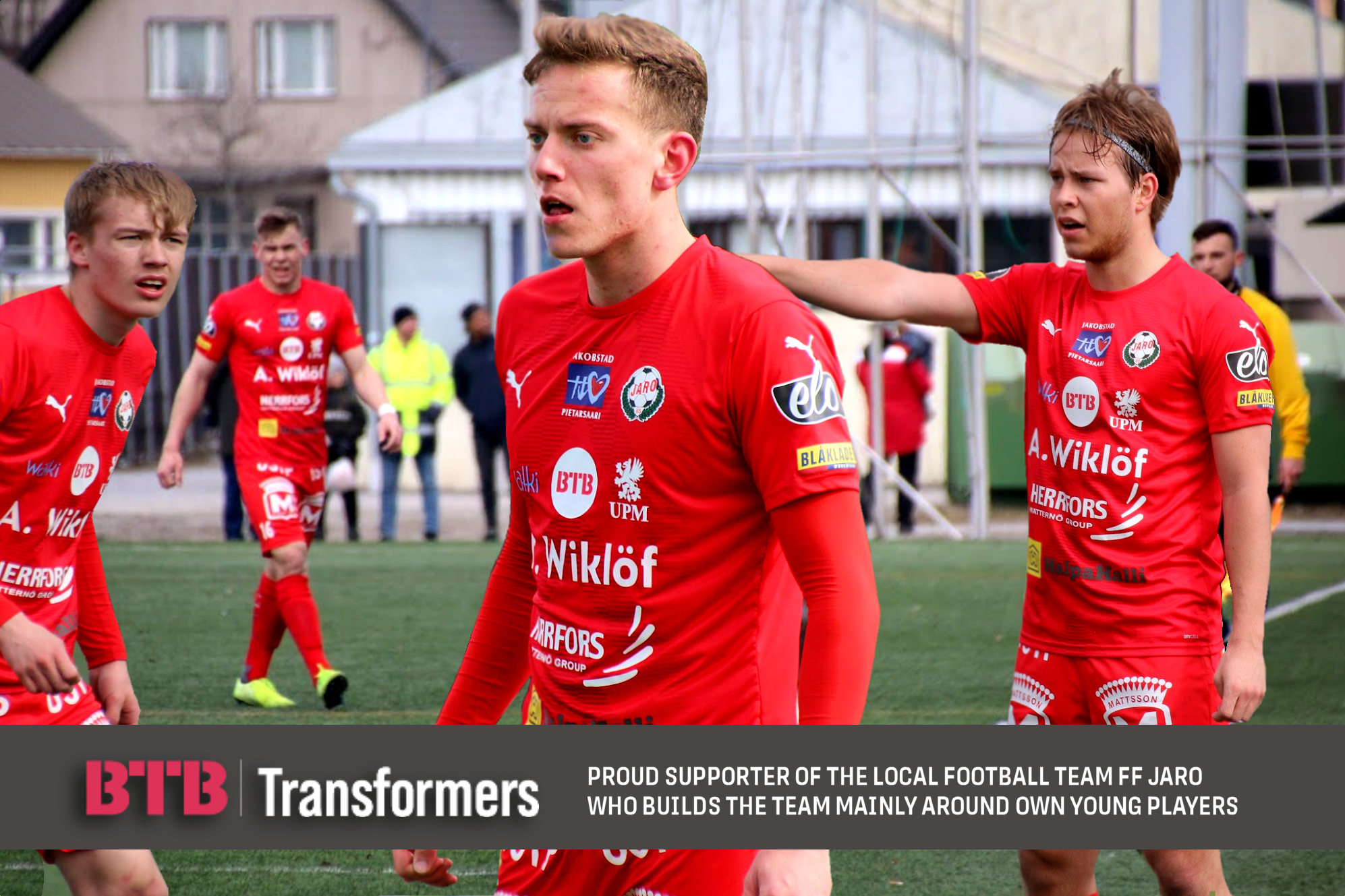 We also value sports associations and teams that also dare to invest in their own juniors and build their representation teams around them. These team builds are extremely important for young players where they get the opportunity to develop and take the next step in their careers. That is why we are sponsoring the local football team FF Jaro, which plays in division 1 with a clear goal to rise to the highest league this season.
We also support activities for the benefit of long-term sick children and their families. Those who have themselves been affected by children with long-term illness know how sterile and boring the hospital environment is. The association Project Liv works to liven up the hospital environments, as well as to support and encourage the affected families through various activities.